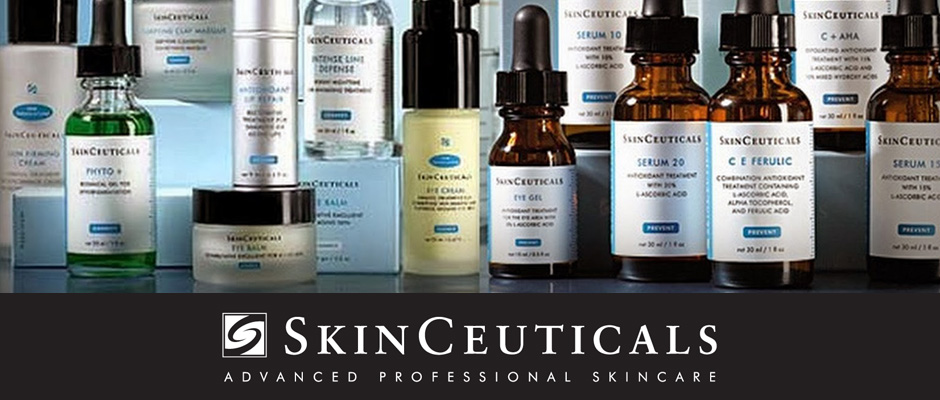 SkinCeuticals products consist of high concentrations of pure pharmaceutical quality ingredients, combined with natural plant extracts, and are created for optimal absorption in the skin and designed to stop and correct the signs of natural skin aging and skin aging caused by environmental influences.
Created in 1997 thanks to the work of renowned American dermatologist and scientist Dr. Sheldon Pinnel (he was the first to stabilize pure vitamin C with high concentration and low pH and turn it into a cosmetic solution), SkinCeuticals is at the forefront of antioxidant technology and provides advanced discoveries for anti-aging skin care.
Thanks to high-quality formulas and unsurpassed results backed by scientific research, SkinCeuticals products are used and recommended by the best experts in the field of dermatology and aesthetic surgery.
The SkinCeuticals philosophy is based on three basics:
Prevention of signs of premature aging
Protecting skin health from the harmful effects of UV rays
CORRECTION of visible signs of aging
Our belief and mission is simple: we can achieve long-lasting results with a combination of clinical protocols, advanced skin care at home and professional treatments.
SkinCeuticals home care
SkinCeuticals peels
SkinCeuticals home care

Studies have shown that skin aging is not only due to calendar years. Exposure to environmental elements such as solar radiation, smoke and air pollution causes skin damage. This causes the formation of lines, wrinkles, depigmentation. A comprehensive preventive program can help prevent harmful effects from the environment, as well as stop the occurrence of more serious skin damage. Research has proven that antioxidants effectively neutralize free radicals, which are formed after the skin has been exposed to environmental influences. These free radicals are chemical reactions that cause DNA mutations, resulting in accelerated skin aging and accelerated growth of damage at the cellular level. When used together, antioxidants and sunscreens provide optimal photoprotection – they prevent signs of premature aging, reduce lines and wrinkles, and promote skin health and beauty.


 

SkinCeuticals antioxidant expert

SkinCeuticals has developed super antioxidant formulas that are tailored to all skin types and were created to provide advanced protection against environmental influences. SkinCeuticals antioxidants with great effect penetrate the skin, neutralize the damage caused by the action of free radicals and thus help the synthesis of collagen.

SkinCare Center is an authorized center for the sale of home care products and the implementation of professional skinceuticals.
Check out the SkinCeuticals product brochure that you can get at SkinCare Center.
SkinCeuticals peels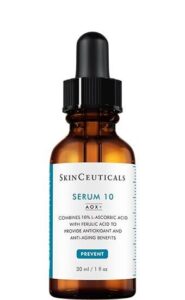 10% L-ascorbic acid
0.5% ferulic acid
Protects against environmental influences
helps reduce lines and wrinkles
ideal for sensitive skin or new AOX users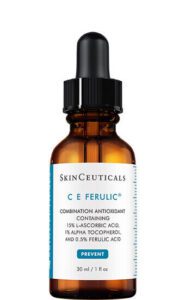 15% L-ascorbic acid
1% delta-tocopherol
0.5% ferulic acid
restores lipids
stimulates collagen synthesis to restore skin structure and firming
ideal for dry, mixed and normal skin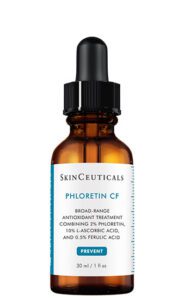 2% floretin
10% L-ascorbic acid
0.5% ferulic acid
reduces age spots and other forms of hyperpigmentation
accelerates cell use renewal
ideal for oily, problematic and normal skin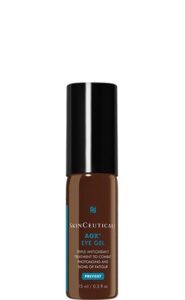 Triple antioxidant treatment prevents signs of aging and corrects the resulting photo damage. Reduces puffiness and bags around the eyes. Ideal for all skin types.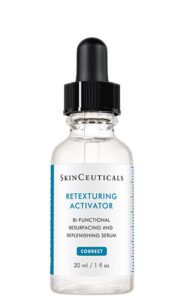 Revolutionary serum for restoring the surface layer of the skin and restoring nutrients. It unites two mechanisms – exfoliation and hydration. Suitable for all skin types.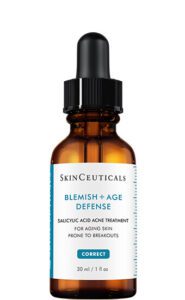 Highly tolerant effective nocturnal treatment for mature skin prone to acne. Oil free formula, effectively treats irregularities and acts on the signs of aging.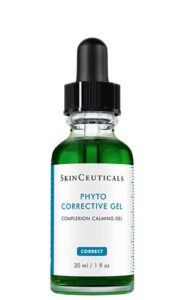 Moisturizing soothing fluid for irritated, problematic and sensitive skin – oil free formula.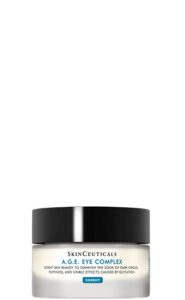 Corrective care designed specifically to reduce puffiness and dark circles around the eyes on more mature skin and correct fine lines and wrinkles.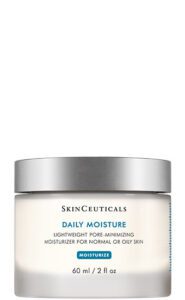 A light moisturizing cream that narrows pores. Suitable for normal and oily skin.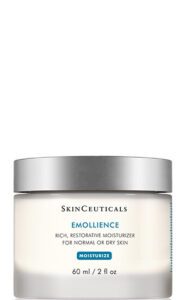 Rich renewal cream based on natural extracts to hydrate dry and sensitive skin.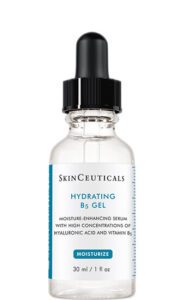 Serum for intensive hydration with a high concentration of hyaluronic acid and vitamin B5. Ideal for all skin types.